Nokia Android smartphones claim eleven percent marketshare in Finland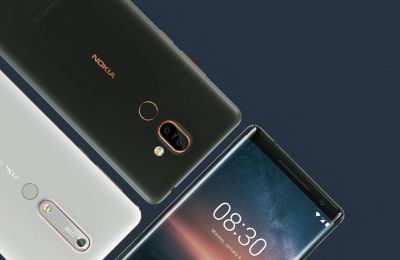 HMD Global, the company manufacturing Android powered smartphones with the Nokia brand has entered it's home market with a splash. The company's devices made for 11 percent of all smartphones sold in January 2018.
In early 2018, the established brands in the market are Apple, Samsung and Huawei. Their shares remain stable, varying slightly depending on ongoing retail campaigns and launch of new attractive models.
Nokia branded smartphones returned to the market in last year and in September 2017 the marketshare was as high as 17%. The range of devices designed and marketed by HMD Global comprise of Android powered models, and three retro models including the 3310.
According to Strategy Analytics director Neil Waston, the Nokia devices have achieved a global marketshare of 1,2 percent. This includes only the Android devices, not feature phones like the Nokia 8110 powered by KaiOS, an operating system based on the Firefox OS.
Source: Olisitko uskonut? Nokia-puhelimet ovat tulleet vahvasti takaisin Suomen markkinoille
Written by Janita on Sunday May 6, 2018
Permalink -