Nokia posts abysmal result for first quarter - expects improvements in Q3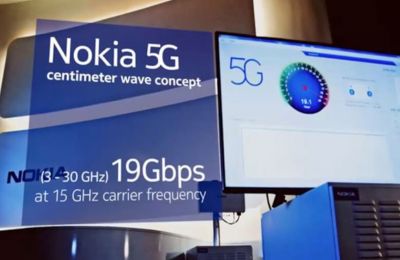 Finnish telecoms gear manufacturer Nokia reported weak results for the first quarter of 2018. The umbers were significantly worse than market expectations. In a positive statement, Nokia CFO Kristian Pullola believes that the strong demand for fifth generation (5G) network equipment will improve results in the third quarter and beyond.
After the announcement of the results before markets open, the Nokia stock, traded on the Helsinki stock exchange, was down significantly by 7%. In the first quarter the telecoms giant had trouble in the US market. As a result quarterly profit sank to 239 Million euros - a drop of 100 Million year over year. It must be noted that Q1/2017 was exceptionally strong for Nokia.
The markets were expecting a significantly better results, especially after the Swedish competitor Ericsson reported strong results just a week before. Chinese ZTE manufacturer facing trouble in the US market also fueled expectations in the stock for the last few weeks.
Nokia remains bullish on the future of 5G cellullar networks. The deployment of the next generation technology is expected to being at scale in the United States in the autumn of 2018, followed by adoption by operators in China, Japan, South Korea and the Nordics.
The company admits the first quarter results were a dissapointment, but expects the setbacks to be temporary. In general the company sees it's future prospects as good. Field testing cost of 5G equipment will grow from the expected 100 Million euros to somewhere between 100-200 MEUR. This upfront is planned to be recouped when deliveries begin.
Source: Nokian tulos oli pettymys – Talous- ja rahoitusjohtaja lupaa suurta muutosta syksyllä
Written by Janita on Thursday April 26, 2018
Permalink -