Police Investigation Reveals how the Hells Angels Operate in Finland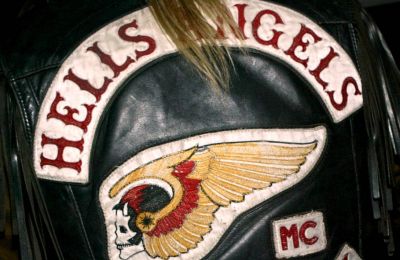 A preliminary investigation by the Finnish police reveals plenty of new information about the Hells Angels Motorcycle Club activities in Finland.
To become a full member of the Hells Angels you must pass through a tight screening process. The candidate must have two full members as recommendation and a year's training period is required after joining.
To become a full member more swiftly, one can expedite the process by a violent act. For example two members of the member club Bad Machine were promoted to full members after being convicted of violent crimes.
The Hells Angels' club houses are strictly guarded, for example in the Espoo Nöykkiö club house is always guarded by a full member. In addition the house is equipped with surveillance cameras.
In February the police inspected the Espoo quarters and located illigal fireams, ammunition and over fifty knives. In addition they located radio interference equipment to jam 3G and other radiowave transmissions.
Once a member of the Motorcycle Club is convicted, the club cares for the wellbeing of the convicted. The club regularly collects money to aid the family of the perpetrator while he is in custody.
In addition the convicts are systematically visited by other members of the club. This is mainly to keep the perpetrator connected to the club by providing goods not available in prison.
Written by Janita on Tuesday June 11, 2013
Permalink -