Police published pictures of Siwa robbers - do you recognize them?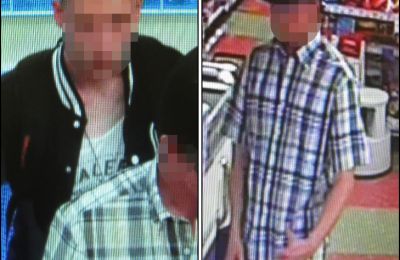 Two men robbed cash from the Forssa Kurkelanmäki Siwa on sunday evening at nine o'clock.
One of the men grabbed the sales clerk from the sleeve and threathened her with a knife. The other man took a small amount of cash from the register.
After getting the loot the men left the store walking. The two men in their early twenties turned right and headed up Kurkelankatu.
The police asks any information on the two men to contact via telephone (07187 3722) or email ([email protected]).
Written by Janita on Monday June 10, 2013
Permalink -