PSE 3 chipset from Bell Labs can bring sixfold bandwidth to existing fiber networks as it nears the Shannon limit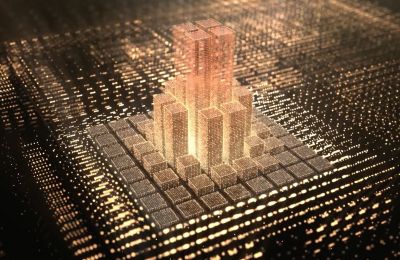 Bell Labs research center has announced a new processor for optical network switches. The PSE 3 chipset (Photonic Service Engine 3) is the first fiber connection processor that is built using the PCS modulation technology. It allows touching the maximum speed of fiber connections.
PCS (Probabilistic Constellation Shaping) pushes the capacity of fiber data networks very close to the theoretical maximum limit allowed by the laws of physics. It is fitting that Claude Shannon first described the limit when he was working as a researcher at Bell Labs in 1948.
In practice the PSE-3 is a signal processor that generates waveforms that better withstands interference like noise better than any other currently available product. In comparison to existing products, the PSE-3 improves efficiency of fiber connections in many ways.
An upgrade to PSE-3 processors can improve laid fibre
Networks that have already been can be improved by switching signal processor to the PSE-3 chipset. According to Nokia Bell Labs, the capacity could grow by as much as 65 percent, while lowering power usage done by signal processing by around 60 percent.
If a connection is built with the new chipset compared to previous generation solutions, the number of repeaters in the networks could be reduced by 35 percent. The new chipset is described to be a great fit for the next generation 100G/200G backbone networks. Current WDM-modulation 100 Gigabit networks could be accelerated to 600 Gigabit speeds using the same channel width.
Despite of growth in wireless communications, physical networks continue an even more critical part of the Internet infrastructure. Improving existing connections using new technology is especially attractive for operators of submarine cables crossing large bodies of water like the Atlantic, Indian and Pacific Oceans. Adding capacity by improving efficiency.
Learn more about the Nokia Photonic Service Engine 3 technology in the video:
Bell Labs is a research organisation now part of Nokia, which acquired Bell Labs as a part of it's Alcatel Lucent (ALU) acquisition in 2016. Bell Labs continues to operate as a separate business unit, and continues to innovate in areas such as smart textiles for user interfaces of the future as well as wireless and wired networking technologies.
After exiting the mobile phone business Nokia currently focuses on networking gear, though it's brand is used to sell Nokia branded smartphones using the Android OS from Google. The company acquired networking equiment operations from Siemens as well as ALU and is investing in fifth generation (5G) cellular networks, wireless last mile solutions with Facebook.
Source: Nokia kiihdyttää kuidun lähelle teoreettista rajaa
Written by Janita on Thursday March 8, 2018
Permalink -