Remedy Entertainment to unveil P7 game project at the E3 in June 2018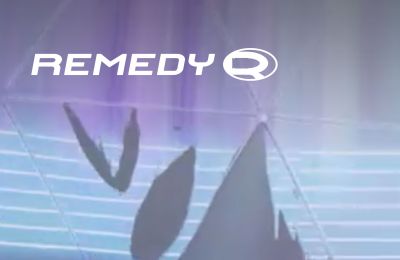 Finnish game studio Remedy will unveil it's latest production at the E3 industry fair in Los Angeles in mid June. Little is known of the project, code named P7, but Remedy has confirmed that is not a sequel to Alan Wake.
Remedy Entertainment Oyj is a games studio founded in 1995. It is best known for it's series of Max Payne and Alan Wake games. The last game from the outfit is Quantum Break released in April 2016.
In June 2016 Remedy announced that it's developing two new games, neither of which are a part of an existing franchise the company has worked on. Later in July the company announced that the company is developing a sequel for the free-to-play Crossfire game for South Korean Smilegate. The game is popular in China and South Korea.
Remedy builds on AAA games for PCs and consoles
Little is known about the other game in development (P7), but now PCGamesN reports that the company will reveal details of the project at the annual E3 gaming industry event. The game is said to be "a cinematic third person adventure gaming in a whole new universe".
P7 will be published by 505 Games and will be available on PC, Xbox One and PlayStation 4. Remedy has been in the game for a number of years, but it's been a time of changes for the company. The new product is the first since the studio's listing on the Helsinki stock exchange, and since ended it's long publishing relationship with Microsoft.
A taste of what's to come might the recent video from Remedy's YouTube Channel, where the company uploaded a video showcasing results of collaboration with Nvidia and the Microsoft DirectX Raytracing (DXR) API. See the video below.
Written by Janita on Wednesday May 2, 2018
Permalink -