Ryanair continues flights from Tampere to Budapest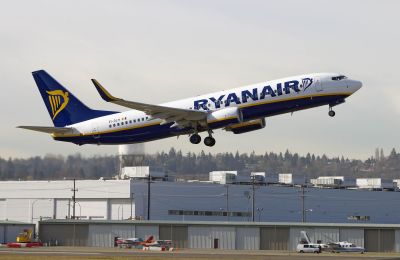 Ryanair will operate flights from Tampere to Budapest twice a week, starting from March 25th 2108. Flights to Hungary leave on Wednesdays and Sundays.
The flights are already on sale. For now the service will operate until 2019 March, even during the winter season. Departures from Tampere leave on Wednesdays at 10:40 and on Syndays at 20:25. Return flights from Budapest leave on Wednesdays at 06:40 and Sundays at 16:25.
Passengers can continue flights from Budapest forward with Ryanair, as the airline operates routes to around 30 destinations from the Hungarian capital. Ryanair also operates service from Tampere to Bremen during the summer season. Flights the German city of Bremen leave on Mondays and Fridays.
Written by Janita on Sunday March 11, 2018
Permalink -