Saara Aalto to represent Finland in Eurovision 2018 with song "Monsters"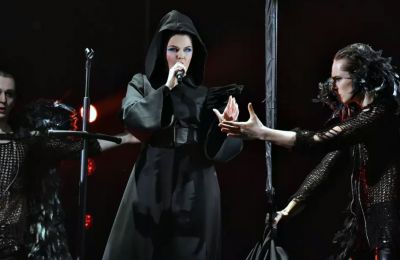 Singer Saara Aalto will represent Finland in the Eurovision 2018 song contest held in Lisbon, Portugal. Yleisradio invited the British X Factor 2016 finalist to be the representative in November 2017. All that was left was the choice of the song.
On Saturday March 3rd Saara Aalto performed three songs: Monsters, Domino and Queens. From these options Monster took gold with 183 points, with Domino being second with 159 and Queens being third with 138 points. Points were given by the public as well as juries from eight different countries.
Saara Aalto has ran for the Eurovision song contest twice before, but had to settle for second place both times. The singer first became known in Finland after attending the 2007 Talent Finland. In 2012 she participated in the 2012 the Voice of Finland competition placing second.
Saara Aalto is no stranger to singing competitions
Internationally Aalto is best known for the British X Factor in 2016, where she once again took second place as Nicole Scherzinger protege Matt Terry won the final held on December 11th by 48,5% votes versus Aalto's 40,4%. Time will tell what will happen to the singer when the Eurovision circus rolls to Lisbon in May 8th-12th.
Finland has had little success over the years in the international song contenst, but did manage to freeze hell over in 2006 when hard rock band Lordi won the competition in Athens, Greece. Still to this day the band's Hard Rock Hallelujah remains the only winning song in the genre. Those hungry for nostalgia can view the winning performance below.
With Lordi wearing monster costumes on stage, could song Monsters be an omen of success to come to the Nordic country a decade later? The Saara Aalto's Eurovision song Monsters performance from the Espoo Metro Arena can be seen below.
For the nostagics, you can also see the 2006 winner song Hard Rock Hallelujah from Lordi:
Written by Janita on Sunday March 4, 2018
Permalink -