Serial pool party pooper strikes three times in Finland — Remains at large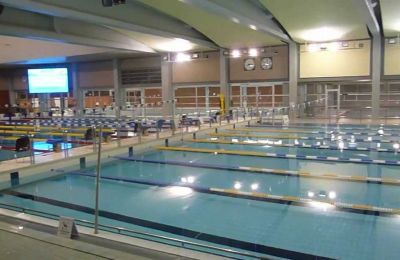 Defecating to public pools as a form of vandalism is rare. Each time excrement is released in a swimming pool, it needs to be emptied of swimmers who can face health risks. The Raksila swimming hall in Oulu, Finland has now been attacked three times by a defecating vandal.
In a single month excrement has been found from the main pool of the Raksila facility. According to staff it is too often to be an accident, and they believe it is a single individual. Every time faeces is found in the pool it will be closed and the material will be vacuumed. Additional chlorine is applied to kill bacteria from the water.
Because of the large amount of visitors it is difficult to track who the resposinble persons are. The staff are in process of reviewing security camera footage and recommends that visitors stay alert for suspicious activity. When caught, the person will be reported to the police.
The swimming hall is visited by a few thousand people every day, and excrement releases are extremely rare. In the history of the facility there has been one similar incident: A person was repeatedly caught urinating to the stove used to heat the sauna - making for a strong odor in the space. The story does not reveal if the perpetrator in the case was a man or a woman…
Source: Oululaisen uimahallin kiusana on toistuva ulosteongelma – aikuisten altaasta löytynyt jätöksiä jo kolmesti kuukauden sisällä
Written by Janita on Thursday April 26, 2018
Permalink -