Serious design flaw in VAG seat belts: Recalls of Volkswagen, Seat cars likely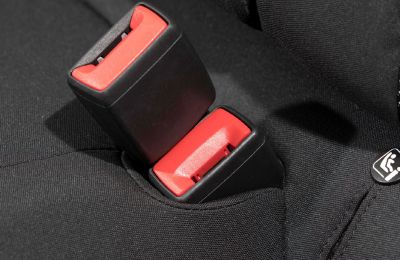 In their test drive Finnish magazine Tekniikan Maailma discovered an issue with the lock mechanism of the Seat Arona. The rear passengers' seat belt buckle unlocked repeatedly in tests. This is likely trigger a recall.
The issue is found in other Volkswagen Audi Group models, including the Seat Ibiza, Volkswagen Polo and possibly the Volkswagen T-Roc. The issue seems to be in all VAG models using the MQB A0 platform. This would mean that the recall will be quite large, as annual sales are almost 500k.
The problem with the seat belt bucket was uncovered in the driving test which drivers test the car's behaviour in a rapid turn. During the manover the car leans heavily on the left side and the left hand side rear passenger's safety belt is unlocked. The issue is demonstrated in a tweet from Tekniikan Maailma.
Initially the passenger suspects he didn't lock the belt properly, but as the same effect happens on the second time, it becomes apparent that there is an issue with the car itself. After studying the car, the reporters find that the rear buckles are installed on different heights.
Seat has confirmed the seat belt design flaw
This can lead to the top buckle opening the lower one in certain situations. The effect can be verified by pressing the two buckles together, and lightly pulling up on the seat belt. The magazine then went on to confirm that the "bucklegate" issue is in another Seat Arona and Volkswagen Polo.
Tekniikan Maailma informed Seat Finland about the issue and went to demonstrate the found safety defect in the structure. They went on to report the manufacturer. Seat communications chief Christian Stein has confirmed that the design defect claims are valid. See video below:
Volkswagen Audi Group is looking into different design fixes and will make actions as soon as a solid remedy is found. The findings were also reported to the Finnish traffic authority Trafi, who will likely demand a recall for the affected vehicles in Finland. The issue is likely to surface in accident. A single life lost due to shoddy VAG engineering is one too many.
Source: Volkswagen-konsernin autojen turvavöissä vaarallinen suunnitteluvirhe
Written by Janita on Wednesday May 9, 2018
Permalink -