Municipality deploys an official local electronic currency in Sysmä, Finland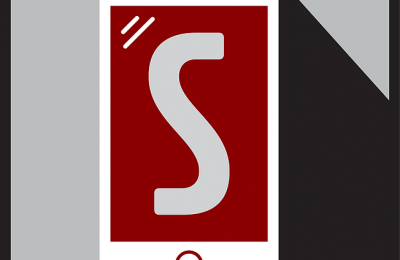 The theater house in Sysmä, Finland, will be the forum for the announcement of the municipality's own internal currency, the "sysmä". Director Marketta Kitkiöjoki will describe the functionality and technology of the local currency.
The first transaction of the local currency will take place in the event. Users will be shown how Euros are exchanged to sysmä and how the local currency can be used to pay with QR codes using a smartphone, a paper print out and direct account-to-account ransaction.
After the demonstration any consumer is free to use the currency. The value of the currency has been pegged to the Euro, the official currency used in Finland, at a rate of 1,05. The Sysmä local currency can be used in local businesses. Companies can also use the currency for B2B transactions.
Because of the exchange rate, users of "Sysmä-raha" will effectively get a five percent discount for products and services. In the beginning a total of 26 businesses in Sysmä will accept the local currency deployed on March 7th 2018.
Benefits to the local economy
Sysmä is a small municipality with some 3,800 inhabitants in Southern Finland. The local politicians believe it is important for local residents to purchase products and services. This is the only way to ensure the vitality of the region. Over time small sums result in a large total.
When there is local demand the variety of local produce can be expanded, keeping existing jobs - and even creating some new ones. A healthy local economy also translates to a lower taxation rate. Locally produced services and products also lower the carbon footprint.
The Sysmä-raha website gives the following calculations on the benefits that would add up to make a significant improvement in the small town:
If every inhabitant would use 100 sysmäs more in local services, this would mean an additional 400,000 euro turnover in the local economy - translating to 8 new jobs
If every tourist or part-time inhabitant (summer cabin, etc.) would use an additional 100 sysmäs, it would mean a Million euros extra to the economy and some 20 new jobs.
If inhabitants from the neighbouring municipalities would use 100 sysmäs on local services, it would add another 2,5 Million in revenue to the economy
An addition of 100 is less than 8,50 a month - which is a very reasonable number in personal finances.
The technology powering the local currency is from Arantio. The company says it has done some 1,5 million payment transactions with 185,000 customer accounts totalling to 80 million euro in value. The system would seem to be a centralized system, not a blockchain based de-centralized cryptocurrency like Bitcoin or Ethereum.
Source: Sysmä-raha on Sysmän paikallisvaluutta
Written by Janita on Wednesday March 7, 2018
Permalink -