The largest goldmine in Europe to expand in Kittilä, Finland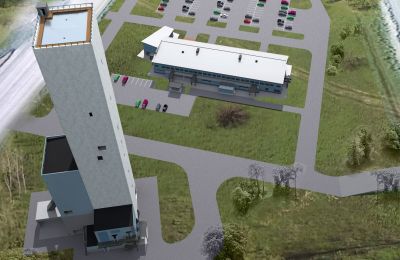 The Kittilä goldmine will expand operations. Europe's largest goldmine, located in Finland, will see a 160 Million euro investment that will employ hundreds of workers during construction phase.
The mine is owned an operated by Agnico Eagle Finland who states that a new mining shaft will be built. The new shaft will go down to a depth of over 1 kilometer and will be supported by expansion in processing capacity.
Annual processing capacity will grow from 1,6 Million tons to 2,0 million. The venture is expected to last four years and Agnico Eagle expect that production from the mine will grow by 1400 to 2000 kilograms. The investment will also yield cost savings that is expected to reduce running costs from 2021 onwards.
In a press release CEO Jani Lösönen states that the new mining shaft enables access to the deep parts of the gold deposits, and it will also increase energy efficiency and reduce the use of fossil fuels. All of this results into an improvement in competitiveness for the Kittilä mine.
CEO Lösönen expects the expansion to result in some tens of long term jobs, but during construction the total man year estimate is set to around 900 - a significant boost to the construction industry. The Finnish mining technology cluster will also benefit as local companies will be able to apply their knowhow in the project.
Currently the mine has verified ore resources of some 26,9 Million tons. Each ton contains around 4,64 grams of pure gold making the total amount of gold at the site some 116 000 kilograms. By current estimates the mine is expect to operate until 2034.
Source: Europe's largest gold mine to invest €160 million in Kittilä
Written by Janita on Thursday February 15, 2018
Permalink -