The police in Finland worried about increasing drugged driving incidents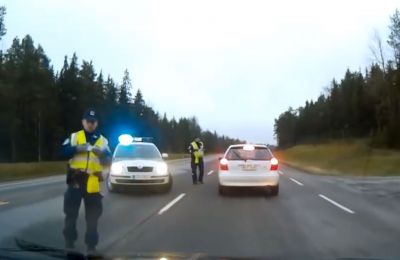 Finnish police is worried about the increasing number of drivers under the influence of drugs. Drunken drivers are an increasingly rare incidents, but the number of drugged drivers is increasing. Drugs also play a part in more accidents.
According to statistics from the Ministry of the Interior, the use of drugs accounted for a third of all incidents of driving under the influence. In addition around a five of these had used both alcohol and drugs. The pace has accelerated in the first three months of 2018.
Drugged drivers take up a lot of time, because they must be transfered to health facilities for a blood test. For alcohol use a high precision alcometer is a valid method of verifying intoxication. The police are now looking for a change to the law, which would allow testing intoxication from saliva.
The sample of saliva could be done on site, and the sample would then be transfered to the laboratory for examination. A similar method is already in use for example in Spain, France, Belgium and Australia. Before full deployment, the police would like to have a trial period where suspected drugged drivers are subject to both saliva and blood tests, to verify the reliability of the tests.
Driving under the influence is not common in Finland. In fact, it's much lower than in most countries in Europe. In a road side study done in 2012 the number of drunken drivers in Finland was the lowest on the continent. While the number of incidents has declined, it is unfortunate that proportionally the more severe cases are now more common than minor DUIs.
Source: Poliisi huolissaan: Pelkkä puhallutus ei enää riitä, sillä huumeissa ajelevia on entistä enemmän
Written by Janita on Friday May 4, 2018
Permalink -