The number of tourists from China visiting Finland grew by 63% in 2017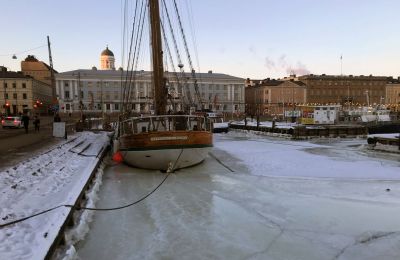 Tourism grew it's strong growth in Finland in 2017. The country raked in more that 500 Million euros than the previous year, bringing the total sum to 2,6 Billion.
The news come from the Visit Finland tourist survey done for almost 15,000 visitors in 2017. According to the results a total of 8,3 million trips were made, which is a increase of 13 percent. Russian tourists also made a comeback after the Ruble has recovered. The number of Chinese visitors grew most, by a staggering 63 percent.
Visit Finland is especially happy about the number of Chinese visitors, Finland is now the fifth most popular country for visitors from the world's largest country. The Chinese also spend the most money per visitor, totalling to over a thousand euros. They like to bring souveniers from their visits abroad.
Finland invested in attracting Chinese visitors. Paying using Alipay mobile payments is now possible in many locations. According to Visit Finland the Chinese have moved from group travel to more individual visits, which spurs spending as travellers are likely to roam and make impulse purchases. Many consider the experience of clean air and water as luxury items unaccessible to them in large Chinese cities.
The largest group of Chinese visitors are those born in the 1980s. They are already experienced travelers who often visit Sweden and Estonia at the same time, since it is easily reachable from Helsinki.
Written by Janita on Thursday March 15, 2018
Permalink -