Turku to host the Finnish winter swimming championship in 2019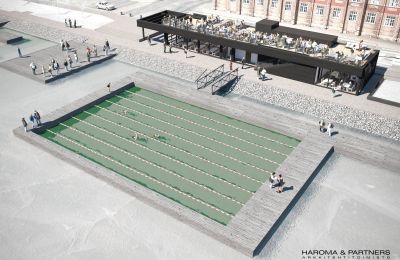 Winter swimming is a competitive sport in some countries. There are international annual championships for the sport and where each country sends their best of the best. Finland has had a domestic championship event for 30 years in 2019.
In the sporting event a thousand swimmers will compete in a tongue-in-cheek, yet serious competition. The race is held in a 25 meter long pool cut into outdoor ice. Participants can swim competitively, without timing or even as a relay team. For those only taking a short swim there is a "seal pup" category.
The original Finnish open ice swimming championship was held in Tampere in 1989, and for thirty years the tradition has continued. In 2019 the host city will be Turku, the oldest city in Finland. The 2018 race was held in Ähtäri, with a theme of the Pandas that are located in the local Ähtäri Zoo.
The 30th anniversary event organisation is a joint effort by a number of Hulluna Avantoon ice swimming clubs. The location of the race is in the Aurajoki Jokisatama region near the city center of Turku and the time is 1st - 3rd March 2019. Full details will be published on the event's Facebook page.
Written by Janita on Thursday March 29, 2018
Permalink -