Used auto parts outfit: No demand for Toyota engines, but Volkswagen DSG transmissions in strong demand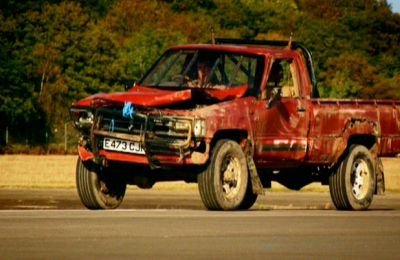 Autovahinkokeskus Oy is a company owned by car and traffic insurers in Finland. It sells cars and parts redeemed by it's owners, to sell onwards to car repairs and as spare parts. The company no longer lists Toyota Hilux and Hiace engines for sale, where as VAG transmissions fly off the shelves.
Founded in 1966, Autovahinkokeskus Oy (AVK) processes some 20,000 damaged vehicles annually. The company sells to both to businesses as well as consumers from it's facilities in Espoo, Pirkkala, Oulu and Turku. Most cars are sold to Finland, but large shipments to Poland, Latvia and Lithuania are not uncommon.
Cars that are not sold are scrapped for metal by Kuusakoski. In a recent interview company representative Aki Reinikka stated to Aamulehti, that the company no longer lists engines for Toyota Hilux and Hiace for sale. The reason is simple: There is no demand for these engines from the Japanese maker's professional vehicles that are said to "last forever".
As an opposite example of items with large demands Reinikka lists Volkswagen Audi Group (VAG) automatic DSG transmissions. These dual clutch transmissions have been widely deployed in a number of Audi, Seat, Skoda and Volkswagen models. To achieve economies of scale VAG uses the same components in a range of makes and models.
Like some VAG TSI engines, the DSG transmissions have proven to be unreliable. This is why there is a constant demand used transmissions to replace broken ones. Engineering has since been improved, but purchasing used TSI DSG cars continue to be a risky choice. The DSG is a victim of the ambitious marketshare pursuit, just like the Audi EA888 engine.
Toyota and a number of VAG with it's brands are the most popular passenger cars on sales in Finland for decades now. They battled for the position of the world's largest auto maker in the world, before both were eclipsed by the Renault–Nissan–Mitsubishi Alliance in 2017.
Source: Kahden automallin moottorit kestävät lähes loputtomiin – Autovahinkokeskuksen ei kannata edes yrittää myydä niitä, sillä vanhatkin odottavat hyllyssä
Written by Janita on Wednesday May 2, 2018
Permalink -