Virta Health claims to cure type 2 diabetes by applying Machine Learning to create tailored diets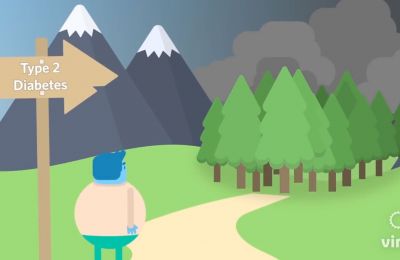 A Silicon Valley based company ran by Finn Sami Inkinen has received positive news on it's operations. Virta Health, a company treating type 2 diabletes has had a successful fourth year of operations. The treatment of the company has proved to work and be financially effective.
Talking to Kauppalehti, Virta Health CEO Sami Inkinen, says that the company was able to produce 10,000 dollars worth of savings each year. More positive news arrived in February, when a peer reviewed study was published in the Diabetes Therapy Journal.
The results show what it is possible to freeze progression of type 2 diabetes, and that the effects are valid on a long term. The study had 349 participants who lost an average of 12 percent, and their long term average blood sugar level indicator HbA1c decreased from 7,6 to 6,3 percent.
At the end of the trial 60 percent of the participants were no longer diagnosed with diabetes. Insulin use in the test group also decreased significantly. Virta Health treatment also improved other health parameters like high blood pressure, blood fat levels and liver parameters. See the introduction video from Virta Health below:
Virta Health operates on the internet, and aims to improve health of diabetes patients through remote treatment driven by technology. Currently the company employs 75 people and the team continues to recruit software developers and data scientists. The nutritional part of the treatment is based on low carbon, fat rich diet that aims to keep blood sugar low.
The diet increase the insulin resistance associated with diabetes. This is supported by applying Machine Learning technologies to process models that provide individually tailored treatment plan. The treatment costs 400 dollars a month for the first year, and Virta Health has a full money back guarantee if the health of the patient has not improved.
Type 2 diabetes is one of the most significant health issues in the world. A total of 415 million people globally suffer from the disease and it is the seventh most common cause of death for americans. Costs of treatment each year are around 300 Billion dollars annually.
Sources:
Written by Janita on Saturday March 10, 2018
Permalink -