Vladimir Putin and Donald Trump to meet in Helsinki on July 16th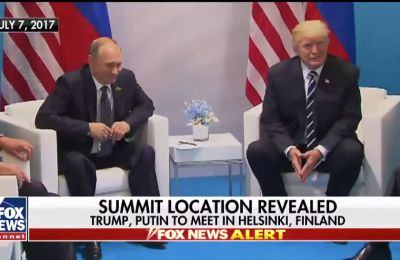 Fox News is reporting that US president Donald Trump and Russian President Vladimir Putin will meet in Helsinki in July.
Both the Kremlin and the White House have confirmed a summit will take place in the upcoming weeks, but the location was not set. On the 28th of June the Kremlin confirmed that the meeting will take place in Helsinki.
Earlier Wednesday president Donald Trump said in Washington that the meeting will likely take place during his visit to Europe in mid July. He also stated Helsinki as a possible location for the high level meeting between the heads of state, which is now set of July 16th.
Finnish president's office said on Tuesday that Finland is willing to host the summit between the two countries. Other options have said to have been Wien, and that the Russian delegation would have originally preferred the Austrian city.
Written by Janita on Thursday June 28, 2018
Permalink -