World Champion Ari Vatanen returns to rallying in Finland at his home race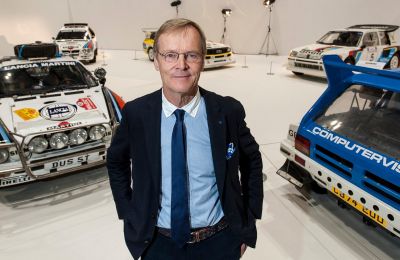 The 1981 rally world champion Ari Vatanen will return to the Finnish national rally series. He is set to drive the Safety Car the upcoming Saturday at the Itäralli held in Joensuu.
Vatanen states that he no longer has the urge to drive competitively against the clock. That life is now a thing of a past. Despite multiple requests I have not agreed to participate in races as a driver, states the 65 year-old champion in his press release. Vatanen was born and raised in Tuupovaara in eastern Finland.
Even though driving tasks has reduced significantly over the past decades, there is still something special in putting on the racing gear. Vatanen goes on to say that it is as if it has a taste of life, as you sort of put your life and all experiences in it. He will be accompanied in the Itäralli race by rising top Finnish talent in the series, including Eemil Lindholm, Juha Salo, Jari Ketomaa and Teemu Asunmaa.
Vatanen will be driving in the Joensuu event together with Unto Kontro, who has been a part of motor racing in six decades. When it became clear that I would be driving the safety car, Ari Vatanen immediately made it clear that he must get Kontro as his copilot as he is a local legend hailing from Joensuu.
During his career Vatanen won one Rally World Series Campionship and Four Paris Dakar races. After his active racing career Vatanen turned to politics and was a Member of the European Parliament (MEP) from 1999 to 2009. He now lives in southern France and his oldest son Kim Vatanen is active in the rallying, by managing rally driver Sébastien Ogier together with Craig Pollock.
Le champion du monde Ari Vatanen revient en Finlande lors de sa course à domicile
Written by Janita on Thursday March 1, 2018
Permalink -