Amazon med fri leverans nästa dag i Finland, Danmark och Sverige 2018?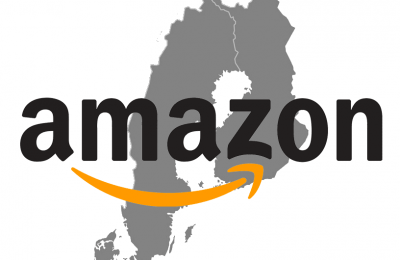 Online-publikation Busines Insider säger att den amerikanska e-handelsgiganten Amazong kanske kommer till Finland före sommaren 2018. Enligt källor i den svenska e-handelsbranschen skulle Danmark och Sverige också vara en del av den första vågen av nordiska lanseringar.
Enligt framstående insiders i den svenska e-handelsbranschen är målet på Amazon inställt till andra kvartalet 2018. Det betyder att de lokala butikerna skulle lanseras före slutet av juni, och precis i tid för sommarhögtiden. Enligt Per Svärdsön, VD för Apotea, finns det gott om rykten på marknaden om ett hemligt projekt på Amazon i Norden, med en lansering för "Våren 2018".

Det beräknas att leveranser i Norden skulle vara fria och att orderna skulle levereras nästa dag. Enligt investeringsfonden Esequity-partner Patrik Hedelin tar det tid att inrätta logistik i regionen, men efter hans förståelse är Amazon Nordics Warehouse-projektet redan i sena stadier. Northzons Hans Otterling hävdar att lansering på marknaderna i Danmark, Finland och Sverige skulle vara det mest förnuftiga draget för att uppnå den nödvändiga skalan.

Amazon rekryterar redan e-handel och andra yrkesverksamma i Norden. Företaget sätter upp ett datacenter i Sverige. Finland skulle också vara ett attraktivt läge för liknande anläggningar, särskilt på grund av närheten till och förbindelser med den ryska marknaden. Från de internationella internetjättarna, åtminstone Google, använder Microsoft och Yandex redan datacenter i Finland.

Den amerikanska baserade online-återförsäljaren Amazon började genom att sälja böcker 1994, men har vuxit till att bli en av de ledande e-handelsplattformarna i världen. Numera säljer allt från böcker till elektronik till kosmetika. Företaget har också en stark position som leverantörer av cloud-infrastruktur, och det är Amazon Web Services (AWS), som nu är den ledande leverantören av molntjänster i världen.
Source: Amazon is readying for a Nordic launch in 'Q2', according to e-commerce insiders
In English: Amazon with free next day delivery in Finland, Denmark an Sweden in 2018?
Written by Janita on Wednesday March 14, 2018
Permalink -