Amazon med gratis levering næste dag i Finland, Danmark og Sverige i 2018?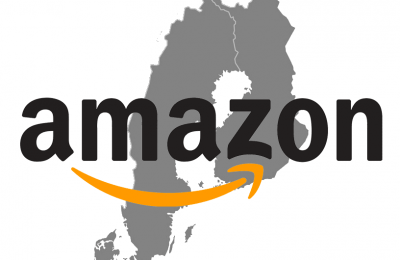 Online publikation Busines Insider siger, at den amerikanske eCommerce-gigant Amazong måske kommer til Finland før sommeren 2018. Ifølge kilder i den svenske e-handelsbranche vil Danmark og Sverige også være en del af den første bølge af nordiske lanceringer.
Ifølge fremtrædende insidere i den svenske e-handelsbranche er målet på Amazon sat til andet kvartal 2018. Det betyder, at de lokale butikker vil lancere inden udgangen af ​​juni, og lige i tide til sommerhøydagen. Ifølge Per Svärdsön, administrerende direktør i Apotea, er der masser af rygter på markedet om et hemmeligt projekt på Amazon i Norden med en lancering, der er angivet for "Spring 2018".

Det skønnes, at leverancer i Norden ville være gratis, og at ordrene ville blive leveret næste dag. Ifølge investeringsfond Eequity partner Patrik Hedelin tager det tid at oprette logistik i regionen, men efter hans forståelse er Amazon Nordics Warehouse-projektet allerede i sene faser. Northzons Hans Otterling hævder, at lancering på markederne i Danmark, Finland og Sverige ville være det mest fornuftige skridt for at opnå den krævede skala.

Amazon rekrutterer allerede e-handel og andre fagfolk i de nordiske regioner. Virksomheden opretter et datacenter i Sverige. Finland ville også være et attraktivt sted for lignende faciliteter, især på grund af nærhed og forbindelser til det russiske marked. Fra de internationale internetgiganter i det mindste Google, Microsoft og Yandex driver allerede datacentre i Finland.

Den amerikanske baserede onlineforhandler Amazon startede ved at sælge bøger i 1994, men er vokset til at være en af ​​de førende e-handelsplatforme i verden. I dag sælger alt fra bøger til elektronik til kosmetik. Virksomheden har også en stærk position som cloud infrastruktur udbydere, og det er Amazon Web Services (AWS) er nu den førende leverandør af cloud services i verden.
Source: Amazon is readying for a Nordic launch in 'Q2', according to e-commerce insiders
In English: Amazon with free next day delivery in Finland, Denmark an Sweden in 2018?
Written by Janita on Wednesday March 14, 2018
Permalink -