Расположение и магазины в Хельсинки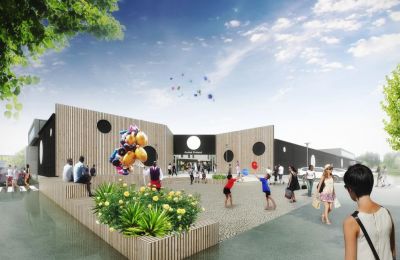 Строительство Хельсинкской вышки идет полным ходом рядом с кольцевой дорогой Kehä 3 рядом с Вантаа и Хельсинки. Теперь компания, строящая выходную деревню, подтвердила магазины, которые будут находиться на открытии объекта в 2019 году.
Норвежская компания Fortus AS управляет рядом подобных торговых центров в Норвегии. В Хельсинкском филиале будет в общей сложности 40 магазинов моды и стиля жизни.
Ключевыми арендаторами, которые подписались, являются Hugo Boss, Gant, Marimekko, TigerofSweden и xGuess. Ожидается, что эти бытовые бренды привлекут посетителей, но появятся дополнительные международные модные бренды, спортивные бренды и магазины дизайна интерьера.
В непосредственной близости от парка есть также Vantaa IKEA и другие розничные магазины в районе Порттипуйсто. На первом этапе Helsinki Outlet будет иметь 10 000 квадратных метров магазинов, 3-5 ресторанов и кафе, а также детскую площадку на 3500 квадратных метров.
Хельсинкская выездка имеет относительно центральное место; в 17 км от центра Хельсинки, в 10 км от аэропорта Хельсинки-Вантаа и в 4 км от регионального центра Вантаа в Тиккурила.
Карта и маршруты движения Хельсинки
Другие магазины, распространенные в торговых точках Fortus: Björn Borg, Calvin Klein, Filippa K, Gant, Gerry Weber, G-Star Raw, Guess, Helly Hansen, Diesel, Hugo Boss, Nike, Peak Performance, Levi's, Lexington, Scotch & Soda, Superdry, Tiger of Sweden, Timberland, Tommy Hilfiger, Triumph, Under Armour and Vans.
More information:
Written by Janita on Saturday May 5, 2018
Permalink -