Funny «Up in the ass of Timo» T-shirts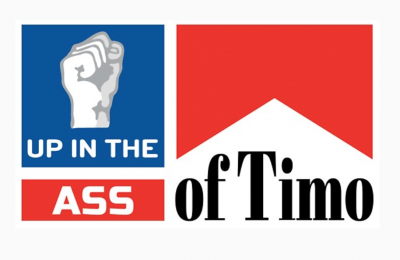 It's no secret that Finland is big on motorsports. The Finnish on tend to be quite toned down in their behaviour. But when the going gets tough the finns get… talking. So much that their words end as legends, and even T-shirts.
The most notable lingual achievement the flying finns have said must be from Formula 1. When Kimi Räikkönen was driving for Lotus F1 in 2013 at the Abu Dhabi GP driver was frustrated with communication from the pitwall and said the following words: Leave me alone, I know what I'm doing
This is a phrase known well in and outside of the Formula 1 fan circles. Another piece of Finnish motorsport is the rally driver and World Champion Juha Kankkunen telling the truth when queried about the kind of the type of Tires the car had: Black Round Pirelli
The above is also a local legend, that is also available for viewing on YouTube. The situation for Kankkunen was a peaceful situation where the driver gives a cheeky response. A more morbid race incident was the one Marcus Gronhölm and his co-pilot Timo Rautiainen experienced in the Turkish rally in 2004.
Amidst a stage Rautiainen starts howling in pain and the keeps racing while verifying the team mate is doing fine. The stuff of legends comes from the interview at the end of the stage where Grönholm describes the situation in detail, freshly after the terrifying experience:
We had to stop because there came some stone or something, up Timo's seat… Up in the ass of Timo.
The words came with vivid depiction of how a stone would go through ones anus. The video and it's variants have received millions of YouTube views. The scene is best enjoyed in person:
In hindsight the humorous situation could have ended badly, but luckily Rautiainen made it with a broken tailbone and was quickly back in action. This clip has given Finns and other people tons of joy behind and remains a legend.
But like anything great, this is a gift that keeps on giving. Now someone has started sellling themed apparel on Red Bubble. The gear comes complete with a mock logo featuring familiar looking typography to form the magical message.
Orders for "Up in the ass of Timo Unisex T-Shirt" and other gear can be done on Redbubble.com with prices being the standard Red Bubble terms, prices and global delivery options. "ndaqb" from Torrelavega, Spain, we salute your genius.
Feast your eye on the beautiful design on the T-shirt below. It's truly a sight for sore eyes!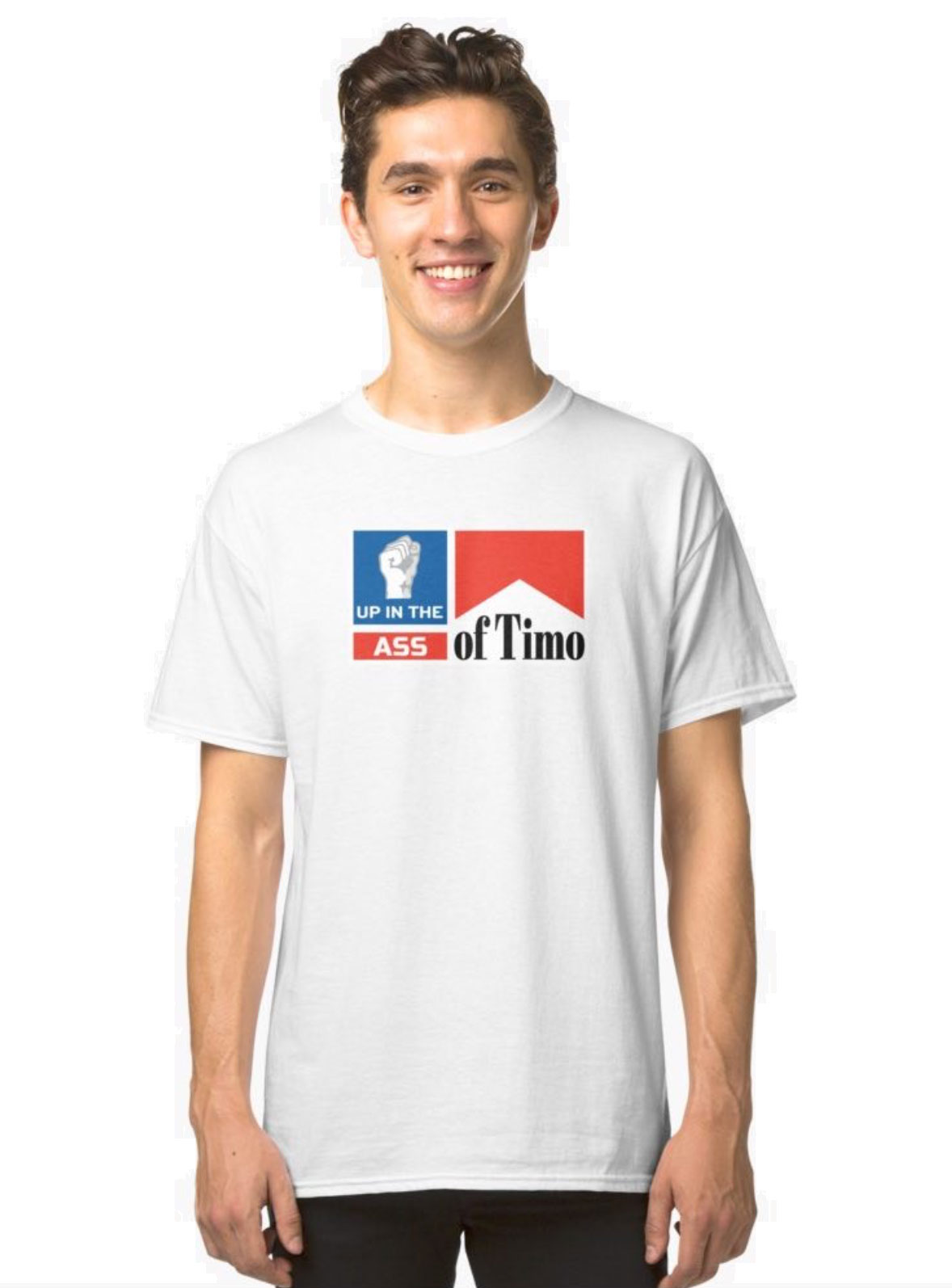 Written by Janita on Friday February 2, 2018
Permalink -