IKEA stores in Helsinki and in Finland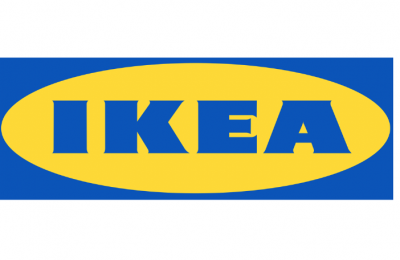 IKEA is a popular store for all things to buy around the house. Operating in all continents around the world IKEA is a global brand known for it's products.
The products are scandinavian design, are of good value with reasonable prices. Packaging is small because most items require assembly. IKEA is very popular in Finland and there are six stores in the country.
Currently there is no IKEA department store in the Finnish capital city. Customers in Helsinki must now seek to go to stores in nearby Espoo and Vantaa to purchase IKEA goods. Online shopping in IKEA is also popular in Finland, but the stores give an opportunity for hands on feel.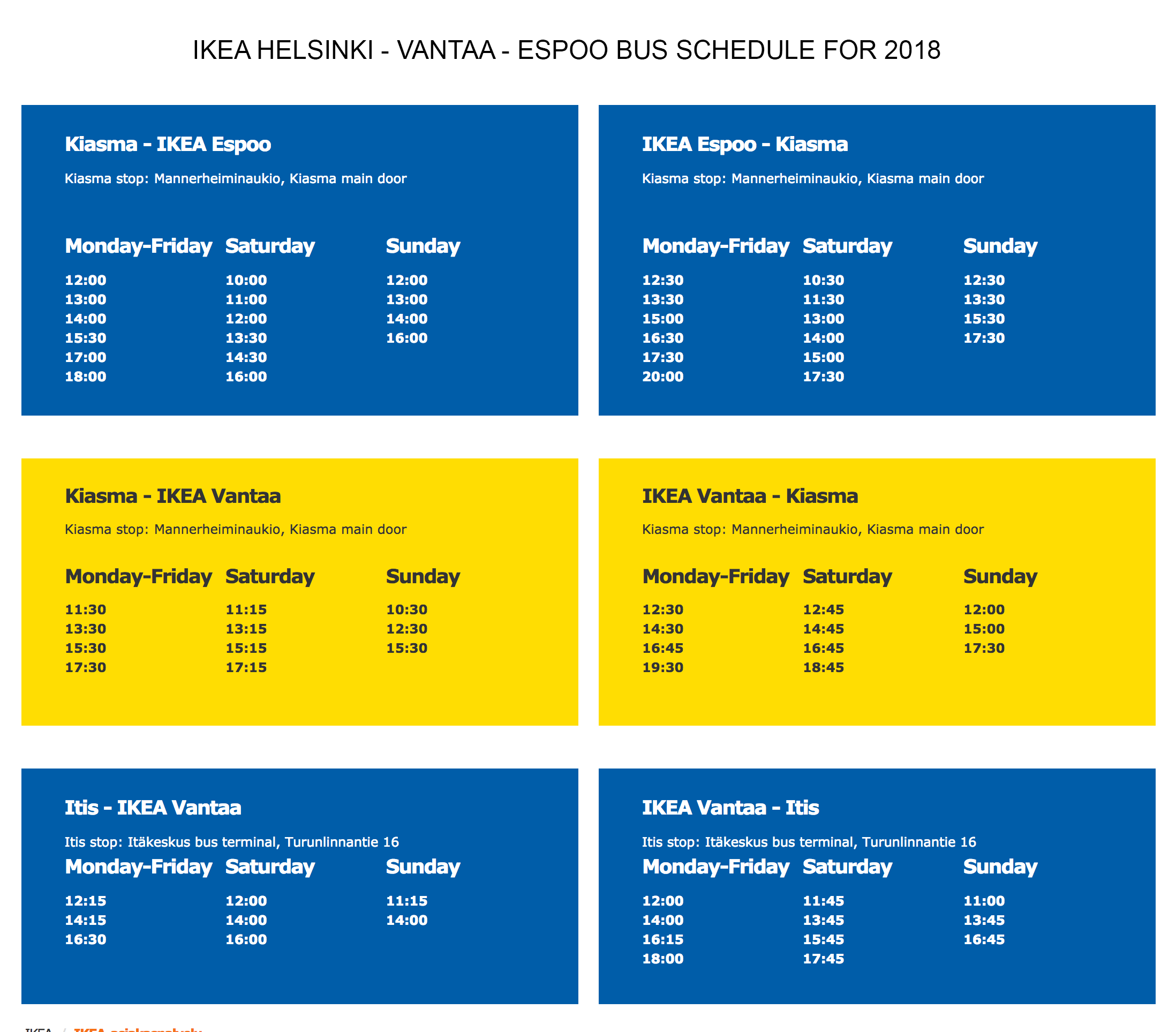 The large stores are both some time away from the city centre in Helsinki, but the company offers a bus to take customers to the customers.
The free IKEA Busses from Helsinki to Espoo and Vantaa run every day of the week. The departure point is in Mannerheiminaukio, in front of the Kiasma Modern Art Museum.
In addition there are departures from the Itäkeskus Itis shopping mall to the Vantaa IKEA. All the busses busses take the first 60 passengers, which is why the company recommends to arrive early to the stops. The bus does not stop between the end points.
Driving to Vantaa and Espoo IKEA - Rental trailers and vans
Driving with a car or van is the most popular option to be able to carry the purchases from the store. Both IKEA department stores in Espoo and Vantaa are large warehouses with ample stock for immediate pick up for most items.
Most of the items in the store are small or require assembly and can be transported with a regular car. Vans or a trailer for the car is useful for sofas and other items that require more space. IKEA provides rental services for both vans and trailers, which you can ask at the store in the customer service point.
For driving from Helsinki center to the nearby IKEAs is not difficult, you can find online route planners and route recommendations below:
All IKEA stores Finland and opening times
In addition to the two stores in the greater Helsinki region, there are other IKEA stores elsewhere in the country: Jyväskylä IKEA in central Finland, Kuopio IKEA in eastern Finland and two in other major cities: Raisio IKEA near Turku and Tampere IKEA. Currently there are no concrete plans for new stores, but the IKEA is eyeing at opening a store in Helsinki.
IKEA stores in Finland are by default open every day of the year, but you should verify for special days:
Monday to Friday: 10am to 9pm
Saturday: 10am to 8pm
Sunday 10am to 6pm
Магазины ИКЕА в Хельсинки и в Финляндии
Written by Janita on Tuesday January 30, 2018
Permalink -