MTV opens live webcam of the Pandas living in the Ähtäri Zoo in Finland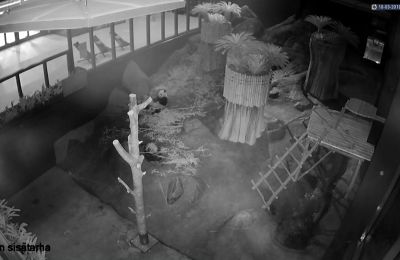 Earlier this year Finland received two new exotic animals, two Pandas. The bears named Lumi and Pyry are located in the central Finland in the Ähtäri Zoo. Now the Finnish media outlet MTV has opened a live video feed of the beasts.
The animals are rented from China for some years and are living in a building constructed specifically for them. The Ähtäri Zoo hopes that the animals will attract a visitors to the location in central Finland. Initial experiences over the winter holiday weeks were positive.
The Pandas attracted over 500 daily visitors to the location in the off-season events. Most of the annual visits to the zoo located in Ähtäri come during the summer holiday months of June, July and August.
Since it's opening in 1973, the zoo has been a staple of families traveling in Finland. It is expected that visits to see the Pandas in Ähtäri Zoo will increase visitorship. Ähtäri is located some four hours drive from Helsinki.
In the meanwhile kids and grownups alike can enjoy the animals online. The live video stream is available for free around the clock in the address lumijapyry.fi
中文:MTV打开生活在芬兰Ähtäri动物园的熊猫生活摄像头
Written by Janita on Sunday March 18, 2018
Permalink -