Operation Elop - Final years of Nokia Mobile Phones: Free eBook download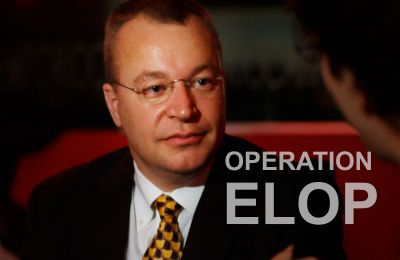 Nokia Mobile Phones went through a rapid downfall. From a world leader in designing and manufacturing Mobile Phones. In the last chapter comes changes in leadership and an alliance with Microsoft.
In 2014 two journalists, Merina Salminen and Pekka Nykänen published a book called Operaatio Elop. The book was in Finnish, and there was interest in an english version. However that version was never published.
Since that time a group have translated the book into an english version, Operation Elop - The final years of Nokia's mobile phones. The book is now available as a full translation done by a group of volunteers who have made their translation available online on Medium: medium.com/@harrikiljander/operation-elop-6f2b043f52c5
For more convenient reading, you can also download the book also as eBook versions for Amazon Kindle, Apple iPhone and Google Android devices as free Downloads in PDF, EPUB and MOBI formats: https://asokan.org/operation-elop/
Related articles:
Written by Janita on Monday February 12, 2018
Permalink -